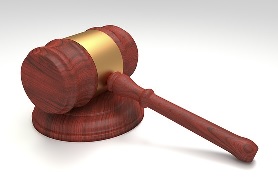 Here at Arbor Professional Solutions, legal claims make up close to 50% of the recovered money we receive.  That being said, it's most likely that you have received a form from us requesting authorization for litigation.  If approved, the file is prepared and forwarded to an attorney who then starts the process of filing suit, serving the defendant, and so forth.
In order to make the transition from a collection account to a legal claim more smoothly, any and all details about the claim should be provided along with the suit authorization.  This enables us to properly and effectively hand off the account to the law firm and cut down waiting time with questions and responses.  Many times the potential defendant will have a dispute or concern that was already responded to before we received the claim.  If the consumer makes the same dispute with the court then a response is still needed for the records.  Having that response in a letter or copied email in our file will help speed that response time along and get to a resolution faster.
Here are some things that you should include with your account to us to help us better collect on your claims through the litigation process:
Any and all documentation relevant to the claim that was signed by the consumer, including but not limited to:

Financial Responsibility Agreements

Consent to Treat Forms

Loan Agreements

Terms and Conditions that were provided to the consumer when they received the services.

Clear and concise breakdown of the past due balance that was turned over to our office including any payments that may have been received.

Any communications to and from the consumer including, but not limited to:

Emails

Written Letters

Phone conversation transcripts/notes

Text Messages
The type of account, whether it be medical, child care, scholastic, or anything else, determines the type of information needed to ensure your documentation is solid in the court room.  If you have any questions about what is needed for your claims, please call our office at 800-710-4821 or email us with your questions.