Partner with Arbor Professional Solutions
Why Arbor Professional Solutions?
Your Debt Recovery Partner – Arbor Professional Solutions can provide a comprehensive, customized solution that will optimize your collections, maximize efficiency and improve your customer relations.
While there are many good reasons to use a debt recovery firm, there are three main benefits:
Debt collectors have the ability to collect when you may not be successful – overdue customers are much more likely to respond to collection agencies and pay their bills.
You can spend your time and resources on other priorities – a debt recovery firm can relieve you of the time-consuming work of debt collection.
Collection agencies have tools that you most likely do not – today's collection professionals have advanced tools to locate and communicate with overdue customers and follow up effectively.
Find out more how we can help you optimize your collections through our positive approach to debt recovery.
Our Proven Process
At Arbor Professional Solutions, we have developed a highly effective debt recovery process that delivers exceptional results to our clients.
Our full service collection process begins immediately. Trans Union, Experian and Equifax credit reporting databases are impacted providing national representation of your receivables. The consumer's ability to obtain future credit may be suspended until the debt has been paid or resolved to your satisfaction. Process continues with letters being sent and phone calls being made. We will always ask for payment in full. Legal action is taken only when all else fails. When we determine the consumer has the ability to pay but refuses, we recommend you consider litigation.
We will forward suit authorization papers for your review and approval. Once you have agreed, we will act as a conduit in the location of an attorney that will process your claim through the proper legal channels. Arbor Professional Solutions guarantees the best possible service and responsiveness to your needs.
We pride ourselves on the attention we give our clients. Remember we are only a phone call away to address any issues immediately, so you can attack the next challenge of your day.
Getting started with Arbor Professional Solutions is as easy as 1 – 2 – 3:
| | |
| --- | --- |
| | Sign the contract we provide to you. |
| | Gather all your delinquent accounts and give us the necessary information we need to move forward. |
| | Mail, fax or email those accounts to the right agency – Arbor Professional Solutions! |
Want more information on how to manage your past due receivables?
Download our white paper with tips from the pros:
Effective Debt Collection for Businesses:
Managing Past-Due Receivables
Services
Arbor Professional Solutions offers a comprehensive array of debt recovery services and tools to meet virtually any business requirement. Our expert professional staff will work with you to design a custom solution that most effectively fills your individual business needs. Among our service options are:
Early Intervention Tools:
Pre-Collect Letter – Arbor Professional Solutions will send your consumer one letter for a set fee, which allows you to retain 100% of payments received within 30 days.
Pre-Collect With Call – This is a soft push or first step. Clients who use Pre-Collect with Call have realized 20% more collections than a Pre-Collect letter alone.
Early intervention sends a strong, timely message to motivate payment
Consumers are typically more responsive to professional collectors
Receive more payments in the preliminary stage of collection
Full-Service Contingency Collections:
Full-Service Collection – Consumers who did not respond to Pre-Collect or early treatment programs and have account balances exceeding $25, automatically roll to full collections. It is also for people who:
Ignore two billings or more
Fail to return phone calls
Have their mail returned
Stall or delay payments
Refuse to pay
Do not pay for 90 days and no payment plan has been established.
Litigation – Every effort is made to avoid litigation, but when a consumer who has the ability to pay refuses to do so, we will assist in vigorously pursuing your payment. With your authorization, we act as a conduit to an experienced attorney in the appropriate area to represent you and further pursue your claim.
Additional Services:
Purchasing of Receivables – If you want to outsource receivables from a business purchase, monetize receivables to increase cash flow or sell receivables for any other reason, Arbor Professional Solutions will offer a bid.Account Receivable Consulting – We provide account receivable solutions by reviewing your offices account receivables and offering professional advice.
Seminars – Our professional staff presents semi-annual seminars on the daily maintenance of your receivables.
Collection Rates & Fees
Flat Fee Collection – $3-10 per account depending on the size, age and number of placements.
Contingency Collections – Fees range from 10% to 35%, depending on the type of accounts placed. To offer the best quote, we first must understand your business and needs. We will consider:
Account age at placement
Balance amount
Annual placement volume
Type of services or products involved
Litigation – When legal action is absolutely necessary, fees can be up to 50%.
Professional Seminars – Get Details »
Industries We Serve
While Arbor Professional Solutions partners with virtually any business, we have special expertise in these industries: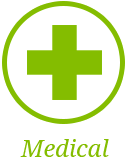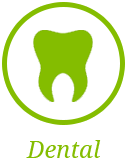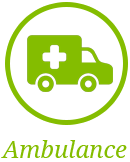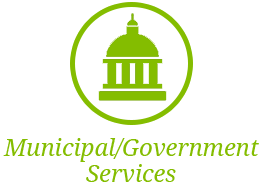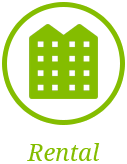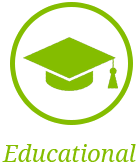 Testimonials
Why clients partner with Arbor Professional Solutions in their own words.
'I send them accounts that are the worst of the worst and they still end up collecting on them.'
"Michigan Heart PC is happy to have an exclusive contract with Arbor Professional Solutions. Our patients never complain about their interactions with the collectors and APS's recovery amounts are higher than the national average."
"Their Client Services department is great to work with. They respond in a timely manner and stop by once a month to see how things are going with our business.'
"For the past 13 years AccuMed clients have benefited from the strategic alliance we have forged with Arbor Professional Solutions. The benefits of outsourcing EMS receivables to Arbor Professional Solutions are measurable from the onset, outstanding customer service, compliance, accountability and results. APS has earned our highest recommendation."
"I have worked with Arbor Professional Solutions for over 15 years. They are prompt in getting me any answers I need and their performance is outstanding. They 'get the money' when I haven't been able to. It is a pleasure working with them."
Q: What can I expect you to collect on accounts I list with you?
A: You can expect us to recover up to 20% or more of the gross dollars listed. The average collection recovery rate is around 12%. Results aren't guaranteed but are dependent on age of account, type of service you render and socio-economic profile of your customers.
Q: Do you charge up front for collections? What can I expect to pay you when you are successful?
A: We do not charge you for standard collection placements and our successful collection recovery has a contingency fee that is typically 33.3% of the placement balance.
Q: What do you send to me to let me know how you are performing on my accounts?
A: You can expect us to send you the money we collect after we take our contingency fee and we will provide an annual analysis reporting our performance. You are encouraged to contact us at any time for any reason.